About Us
Providing Comprehensive
Engineering & Land Surveying Services
Learn More
Our History
As a young engineer with a promising career in the early 1970's, Terry Underwood utilized exceptional technical and interpersonal skills to develop strong relationships with a wide range of clients throughout the interior of BC. Based in Kamloops, in 1986 Terry decided to start his own company modelled around his practical and client-centric approach to municipal engineering. Along with partners including Rod Gobelle and Brian Rintoul, Terry set up shop at 1212 Victoria Street operating under the name T.R. Underwood Engineering Ltd. In the mid 1990's, the company's name shortened to the acronym TRUE Consulting - and with a growing staff and client base, TRUE moved to its current Kamloops location on Falcon Road.
Since that time, the ownership group has evolved and the company has continued to grow – including the creation of branch offices in Williams Lake in 2002 and Trail in 2009. In our more recent history, TRUE expanded to include a Land Surveying division in 2017 and an engineering branch office in Penticton in 2021. Regardless of size, TRUE strives to maintain the core values and level of service established by Terry and TRUE's founding partners.
TRUE Today
Who We Are
TRUE is currently comprised of a staff of approximately 50 people. These engineers, land surveyors, planners, technologists and CAD technicians are spread throughout four offices located in Kamloops, Williams Lake, Trail and Penticton.
Our Objective
Responsive & Personalized Service
The company's objective is to provide responsive and personalized service to our clients and to maintain the highest levels of professionalism, consistency, and effectiveness. A key component of TRUE's establishment is the ability to provide extensive senior input throughout all stages of a project to ensure a high level of quality control. We strive to maintain a close, responsible, and professional working relationship between senior project personnel and the client.
Our Services
What We Do
Our consulting team provides comprehensive engineering and planning services through all stages of projects, including conceptualization, design and construction. We take pride in our ability to deliver buildable projects, and work closely with contractors to ensure the client's objectives are reached in a timely and cost-effective manner.
Our land surveying team provides a full spectrum of surveying services. We provide advice and solutions to meet each client's requests, while providing accurate and reliable deliverables.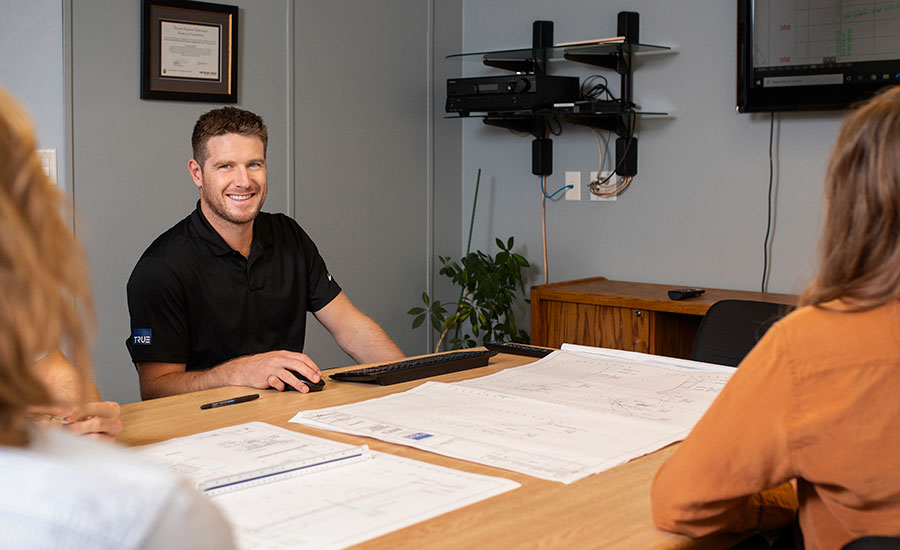 Our Services
Engineering
TRUE Consulting has developed a strong background of experience in the planning, predesign, detailed design, and construction phases of municipal infrastructure, land development, and First Nations projects.
Learn More
Our Services
Land Surveying
TRUE provides a broad range of land surveying services in Kamloops and throughout the province. Our land surveying team is committed to meeting the needs of every client by offering practical and reliable solutions.
Learn More
Ready to Get Started?
We'd Love to Hear About Your Project
Contact Us
Copyright © 2023 TRUE Consulting Ltd. | Site by FRESH